Posted on June 11, 2022 in Calendar.
Team Titleist Invitational made in France in Chantilly
Experience 3 days of golf in Chantilly for the first "Team Titleist Invitational" made in France. This special event dedicated to fans of the brand will take place from July 19 to 21, 2022: three days of golf, fun and camaraderie in the Titleist universe.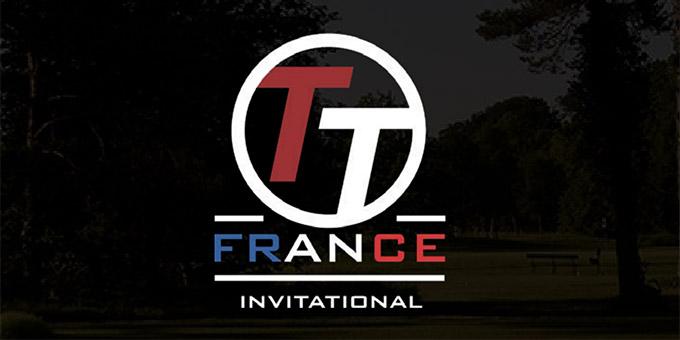 For the first time in France, Titleist is launching the "Team Titleist Invitational", an event rewarding Titleist fans and allowing them to spend an unforgettable moment. This event will take place from July 19 to 22 in an exceptional setting.
A great occasion requires a grandiose place and the Golf de Chantilly, via its Vineuil course, meets all the conditions.
The Golf de Chantilly is a unique and century-old golf course, of international renown. Considered as one of the most beautiful courses in Europe with a club with a recognized sports record. We've put together an amazing all-inclusive package for Team Titleist members.
Limited places
24 lucky participants, members of Team Titleist will be able to take part in this extraordinary celebration. From Friday, June 10, golfers can register directly on titleist.com.fr to reserve their participation in the first Team Titleist Invitational in France. From an incredible golfing holiday to the best possible Titleist experience, this all-inclusive event will also be an opportunity to test exclusive Titleist equipment and talk directly with the house's product experts.
The Team Titleist International experience
The 3-day event at €500 includes:
• 2 nights at the 4-star Mercure Chantilly Resort & Conventions Hotel
• Meals included (breakfasts, lunches and dinners)
• Visit and lunch at the Château de Chantilly
• 18 holes at the Chantilly Vineuil golf course
• Tour of the Titleist National Fitting Center
• Fitting session (30 minutes) with a Titleist expert
• A Team Titleist gift box with Pro V1s and more!
• Unlimited number of practice balls
• Access to exclusive content
• Tips from brand ambassadors
The program
Tuesday July 19: Arrivals and welcome reception
17:00 p.m.: Arrival and check-in at the Hotel Mercure Chantilly
19:00 p.m.: Welcome cocktail
20:00 p.m.: Team Titleist dinner
Wednesday July 20: Château de Chantilly, Golf and Fitting
10:00 a.m. – 12:30 p.m.: Guided tour of Château de Chantilly
12:30 – 14:00 p.m.: Lunch at the Château
14:30 p.m. – 18:30 p.m.: Team Titleist dinner
20:00 p.m.: Chantilly Golf Barbecue + Entertainment
Thursday July 21: The Chantilly Route
9:00 a.m. – 13:30 p.m.: Team competition, 18 Holes Chantilly Vineuil
13:30 p.m.: Lunch + Prize giving
15:00 p.m.: Departures
The idea behind Team Titleist is to connect golfers around the world by simply creating an account on our website. At its core, Team Titleist is a community of passionate golfers and Titleist fans who share one passion: golf.
"Being a Team Titleist member offers the immediate benefits of being the first to know about news and competition opportunities in preview", added Romain Soulas. "40 members already make up this community in France. Once you've completed your profile, you'll have access to even more exclusives like product testing and limited-edition goodies. And while a simple Team Titleist membership can give you so many exclusive experiences, the Team Titleist Invitational is the focal point for connecting our community together."
To join the Team Titleist community, go to: titleist.com.fr/fr_FR/register
For more information and to book: titleist.com.fr/2022-team-titleist-invitational


Comments