Posted on February 2, 2022 in Hotels.
Marriott International launches the W Costa Navarino
Marriott International announced that it has signed an agreement with TEMES SA, a leading operator in tourism and luxury real estate to launch the W Hotels Worldwide brand in Greece with the opening of W Costa Navarino. Golf destination par excellence, four exceptional courses will be accessible to residents of the W Costa Navarino. scheduled to open in the summer of 2022.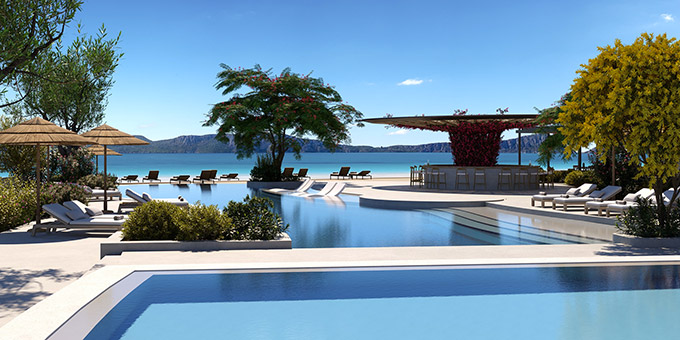 The new W Escape will be located at Navarino Waterfront, Costa Navarino's newest resort and the Mediterranean's leading sustainable destination. The 13-hectare beachfront destination is located in Messinia, in the southwestern Peloponnese. Designed by renowned Greek architects, Tombazis & Associates Architects, W Costa Navarino is inspired by the region's traditional residential areas and is crafted with natural local materials like stone, wood and reed. The distinctive interiors will be designed by London-based MKV Design. The Escape is expected to offer 246 elegant rooms, suites and villas, many of them with private pools located in Navarino Bay with stunning views of the Ionian Sea.
"We are delighted to strengthen our fantastic relationship with TEMES SA and to strengthen Marriott International's presence in the Mediterranean," said Candice D'Cruz, vice president (Luxury Brands, Europe, Middle East and Africa) of Marriott International. "Joining our portfolio of coveted W Escapes around the world, W Costa Navarino will add a distinct touch of modern luxury to Navarino Waterfront. We look forward to welcoming free-spirited travelers to this new luxury playground. »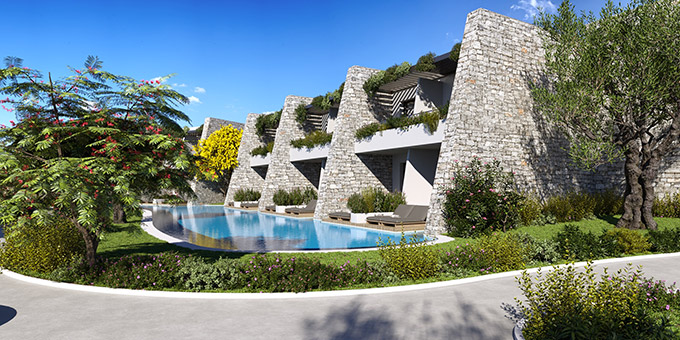 W Costa Navarino offers five dining venues, one of which is a beach club with stunning views. The "Culinary Square" is a hotel where you can take advantage of the food market with individual outlets allowing you to have a wide choice for all meals of the day. This hotel also includes a sunset bar, as well as the signature W. Guests Lounge to enjoy experiences and dine in nearby locations on the Costa Navarino.
"W Costa Navarino will generate a unique energy experience by encouraging freedom of expression and connection between a diverse mix of people, while respecting authentic experiences and culture. In this important chapter for the growth of the destination, we believe that W Costa Navarino will contribute significantly to our vision", explains Achille V. Constantakopoulos, President TEMES SA.
Tennis courts and a water sports center are among the amenities guests can enjoy at W Costa Navarino, along with access to the destination's four signature golf courses and a range of outdoor programs including bicycling. , hiking, climbing and sailing.
There are currently two Marriott International properties in Costa Navarino:
The Westin Resort Costa Navarino, offering travelers and families countless wellness activities
The Romanos, a Luxury Collection Resort, offering exquisite architecture, butler service and epicurean experiences.
For more information, please visit whotels.com/escapes et www.costanavarino.com
Find our latest article on the subject below
https://swing-feminin.com/en/costa-navarino-launches-the-1st-olympic-academy-golf-course-in-the-world/


Comments