Ladies Professional Golf Association
La Ladies Professional Golf Association (LGPA) is an American professional women's golf organization. She organizes the LPGA Tour, series of golf tournaments between February and December each year.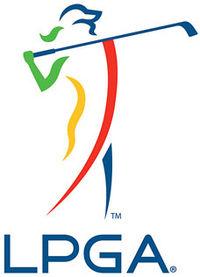 There are other LPGAs in other countries where the name of their geographical location is appended, however the American organization is the best known and the best endowed. Consequently, her field is made up of the best female golfers in the world. The LPGA was created in 1950 by the initiative of thirteen golfers including Mildred Didrickson Zaharias.
LPGA circuit tournaments
Most tournaments on the LPGA circuit (LPGA Tour) is held in the United States. In 2008, 36 tournaments are scheduled: 25 are played in the United States, three in Mexico, one in Canada, France, United Kingdom, Japan, Singapore, South Africa, South Korea and China1. Some tournaments are registered on two professional circuits such as the Evian Championship (5th major since 2013) or the British Open registered on the Ladies European Tour, the Korea Championship registered on the LPGA of Korea Tour or Mizuno Classic entered on the LPGA of Japan Tour. Finally, since 2008, China has hosted one of the tournaments on the circuit after Thailand's withdrawal.
Five major tournaments (the Evian Championship is the 5th major since 2013) dominate the calendar of this circuit, they make up what is called the grand slam:
The Kraft Nabisco Championship.
The LPGA Championship.
The American Open.
The British Open.
The Evian Championship (since 2013).
Three of these major tournaments are played in the United States, the British Open takes place in the United Kingdom and the Evian Championship in France.
In addition to the five Grand Slam tournaments, category tournaments winner are the most important. There are five of them: four are played in the United States and the last in Canada, on a different course for each edition. Tournaments winner offer a minimum of $ XNUMX million in prizes and the players who win these events qualify directly for the LPGA Playoffs at the end of the season.
The so-called Standard tournaments constitute a third level of competition. 21 tournaments bear this label in 2008. A few unofficial rated tournaments complete the calendar.
International presence
From its inception in 1950, the LPGA Tour was dominated by American female golfers. In 1968, the Canadian Sandra Post became the first non-citizen of the United States to obtain her LPGA card to compete in tournaments on this circuit. However, the situation today is very different, the last American to have won the ranking of winnings dates from 1993, another reflection of this trend is the list of major tournaments between 2000 and 2006 where, out of 28 grand slam tournaments , 22 times these were won by golfers who are not from the United States. In 2008, 121 non-American golfers took part in this circuit, including 45 South Koreans, 15 Swedes, 11 Australians, 9 British and 6 Canadians.