Posted on December 27, 2022 in golf Courses, Travel & Golf.
Vichy in peace
On the banks of the Allier, the hundred-year-old Sporting Club Golf Vichy, designed by Arnaud Massy, ​​is a verdant haven of peace just a few minutes from the town centre.
Seen from above, cis an amazing oasis niche in the city and embraced by the eto the calm of a river which also gives its name to a department. In 1907, the Grands Hôtels de Vichy company wanted to entertain its customers by offering a 9 holes, the draft of which is entrusted to a French player who has just won the British Open, a certain Arnaud Massy. The Vichy golf course was inaugurated with great fanfare the following year and added 9 additional holes just before the Great War. La Queen of Yugoslavia, theAgha Khan, theEmperor of Annam, the dDuchess of Westminster, the Pasha of Marrakech, François Mitterrand, Prince Rainier and many other greats of this world have since walked the fairwayss of this botanical garden rich in more than 300 tree or shrub species.
A long calm river
It is therefore hardly surprising to open hostilities club in hand facing a wide avenue of trees, before the Vichy racecourse replaced the Allier as a backdrop. Although relatively flat and short (5366 meters), our centenary defends itself well with its streams never far away, these three small lakes and its elevated and often well-protected greens, like the short par 3 of the 7th or the 16th hole, surrounded by an army of bunkers. Elongate to starboard, the Allier can since then again join the party, history de conclude in style un parcours with one-of-a-kind charm.
Frank Crudo
OR SLEEP ?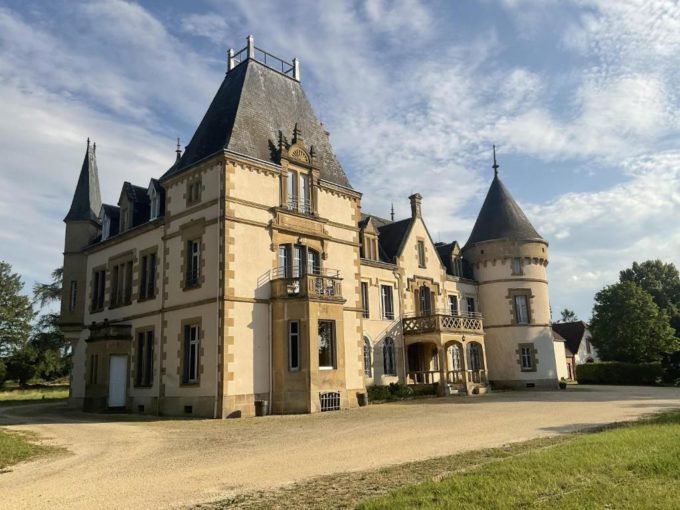 In the heart of the Allier countryside, about twenty minutes from the Vichy golf course (and twenty-five minutes from the Montpensier golf course), the castle Tout y Fault is the ideal place to prolong the feeling of tranquility. This top-of-the-range bed and breakfast run by Nicolas Williams, a friendly horse trainer of British origin, has 10 rooms with a wide variety of styles. An outdoor swimming pool, a stable, a pond for fishing nearby or a billiard table (English necessarily) are the little extra of this charming manor house (built in 1860) in the Gothic style which seems to delight all passing visitors, given the excellent comments left on the Internet. Another little extra, especially for golfers: two massage rooms could soon open.


Comments