Posted on March 11, 2022 in News.
Fairways magazine at 18!
Happy birthday to the print media magazine fairways, born 18 years ago with the aim of presenting golf in a different light, not only as a sport or a hobby, but also as a true art of living.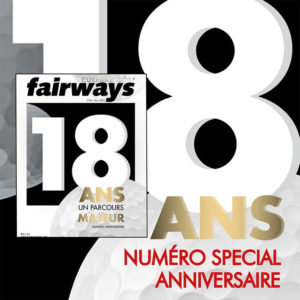 Mission accomplished for Fairways magazine which, since its launch in 2004, has been rolling out its modern and daring editorial line which breaks with the usual standards of the discipline and meets the expectations of today's golfers.
Lighting that goes far beyond simple practice to consecrate golf as a true philosophy, an art of living.
More than ever convinced of the future of the paper press for high-end titles, fairways is also accessible in a digital version and via social networks.
The magazine, which is releasing a special anniversary issue for the occasion, is also organizing the "Fairway's Cup", a competition for amateur players, it will also offer a photo exhibition called "Portraits of Golfers".
For more information: https://fairways-mag.com/


Comments