Posted on December 20, 2022 in Travel & Golf.
Camiral Golf & Wellness: the new name of the PGA Catalunya
The PGA Catalunya, renamed this week, becomes the Camiral Golf & Wellness. This setting, which houses the famous Stadium Course, remains the unmissable No. 1 golf resort in Spain.
For more than two decades, under the PGA Catalunya identity, this place has become an essential destination for all the most demanding international golf travellers, not least because it is home to the famous Stadium Course, constantly ranked among the top ten course in Continental Europe.
Today, complemented by the highly regarded Tour Course, the Golf Academy and the Golf Hub, the resort, venue for DP World Tour tournaments and member of the European Tour Destinations network, begins a new journey and opens a new chapter in its history. .
The Camiral Golf & Wellness, which combines world-class golf, the 5-star Hotel Camiral, an ultra-modern Wellness Center and a renowned residential complex, deploys this range of experiences under one name.
The name Camiral is taken from an ancient Roman road, the Camí Ral, which means Royal Way. This road connects France and Spain and can always be taken on foot or by bike through our 500 hectare estate.
It is also the name of the resort's five-star luxury hotel which sits at the heart of the property, right next to our state-of-the-art, 5 million Euro Wellness Centre.
In order to consolidate its position as a unique destination for well-being and leisure, the Camiral Golf & Wellness will very soon create a new three-hectare naturalized lake for water sports, alongside a 700m2 swimming pool and the Lake Club. with its restaurant and bar. An initial investment of 8.4 million euros will allow work to begin in 2023.
David Plana, Managing Director of Camiral Golf & Wellness, says . "Now is the right time to take this next step in our history, building on our past as a golf resort and building into our future as a golf and wellness destination."

"With the support of our owners, Denis and Catherine O'Brien, we are ensuring continuity and significant additional investment for the facilities of our two world-class golf courses and our academy. We will continue to work very closely with our most valued partners, including European Tour Destinations."
Over €25 million has been invested in golf over the past year, primarily for sustainability measures with a 2020% reduction in water consumption at the Stadium Course. The Camiral Golf & Wellness is one of the few resorts in the world that employs a full-time biologist in order to make the best decisions in terms of ecological and sustainable management. The resort produces its own honey, cultivates its organic vines and in XNUMX obtained the "IAGTO Sustainability Award for Nature Protection".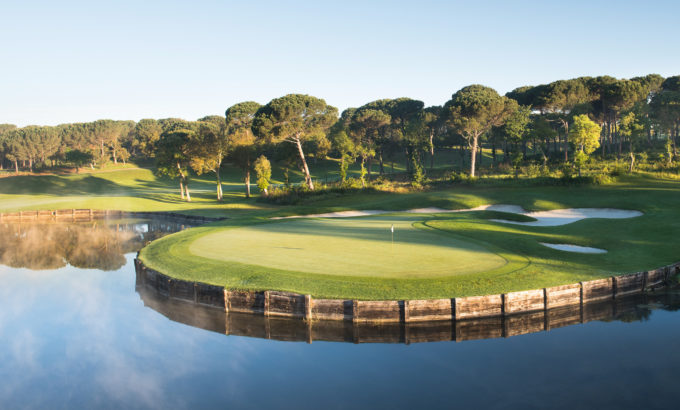 David Plana adds : «Of course, as PGA Catalunya, we have been a household name in golf for over two decades. Now we have reached an important milestone in our journey. As the world evolves, golf is also changing and we can appreciate, more than ever, the importance and scarcity of our green capital."
"Also, while we can continue to push our limits on the golf course, let's not forget that there are also spaces to isolate ourselves and reconnect. This is why now is the right time to become Camiral Golf & Wellness and offer the promise to our guests and residents that they can play good golf, enjoy a pleasant stay and rest peacefully at the same time."
For more information about Camiral Golf & Wellness click here
To read our latest article on the topic


Comments