Australian Ladies Professional Golf Tour
The Australian Ladies Professional Golf Tour (ALPG Tower) is a professional women's golf circuit based in Australia.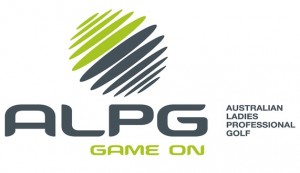 The circuit was created in 1972 and obtains its current name since 1991. The first years were difficult, due to the lack of participants (only twenty in the first year), however the circuit gradually gained in importance and we in 2004 had more than 150 participants.
In 2007/2008, the thirteen tournaments involved are played from November to February during the Australian summer. Two tournaments, ANZ Ladies Masters and MFS Women's Australian Open, are also included in the calendar of the Ladies European Tour (European cricuit) allowing for better competitiveness and attraction.
It is by this circuit that the ex-world number one Karrie Webb was revealed, and although entered then in the LPGA Tour (in the United States), she goes each year to the two competitions mentioned above. Indeed, the best golfers on the circuit are quickly tempted to compete in other better endowed circuits where competition is fiercer there, in particular the LPGA Tour.
In January 2012, the New Zealander Lydia Ko became the youngest person a win un circuit tournament golf professional by winning theALPG.