Posted on April 12, 2023 in Agenda, Pro-Am & Scramble.
Biarritz Golf Duos from June 11 to 16, 2023
The 3rd edition of the Biarritz Golf Duos is back from June 11 to 16, 2023. This tournament is played on four of the most beautiful courses on the Basque and Landes coast: Biarritz Le Phare, Golf d'Arcangues, Golf de Chiberta and the Malika Golf Club.

Game formula
This tournament is played in conviviality, offering every day a new different game formula Ccramble, 4 balls, Chamble, Chapman. (a rest day in the middle of the stay to enjoy Biarritz!)
The courses of the Duos du Golf
Biarritz The Lighthouse
Located in the heart of Biarritz, this golf course is narrow in size. It was created by Willie Dunn in 1888 and later refurbished by HS Colt, offering an interesting blend of golfing history and Basque tradition. In addition, the course is committed to an eco-responsible approach in harmony with the city of Biarritz.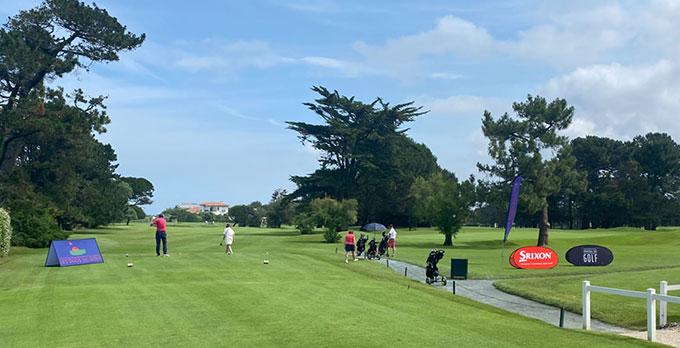 Golf d'Arcangues
Golf d'Arcangues was created by brothers Guy and Jean d'Arcangues in the 90s and designed by American architect Ronald Fream. It is one of the second generation golf courses on the Basque Coast. The course is ideal for short play, offering a wide variety of shots to be made in all possible situations.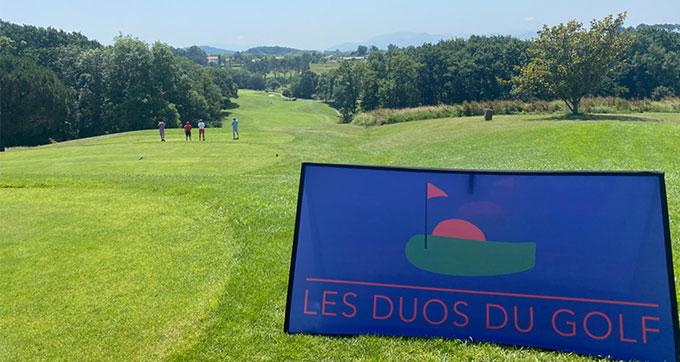 The Golf of Chiberta
This Basque golf course is considered one of the most beautiful, offering a mix of links and inland type courses. The holes located by the sea are particularly magnificent and the sandy ground allows you to play all year round. The Golf de Chiberta, located by the sea, was designed by the famous architect Tom Simpson. It is an 18-hole course measuring 5600 meters in length.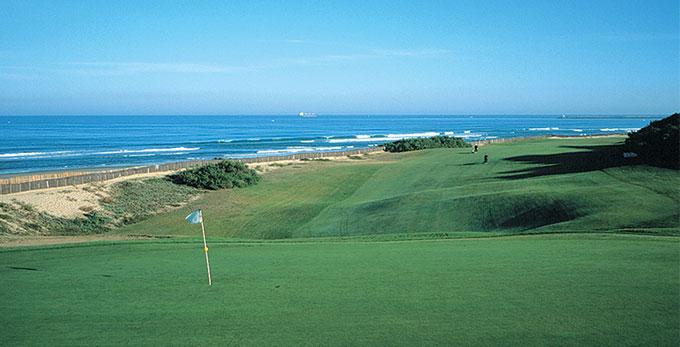 Malika Golf Club
The Makila Golf Club, on the outskirts of Bayonne and just 10 minutes from Biarritz, has a 72-hole course of 6176 meters. Wide fairways and magnificent oak trees create a spacious environment and the holes are varied. The American architect Rocky Roquemore has designed an elegant course in a magnificent natural setting of hills and dense forests.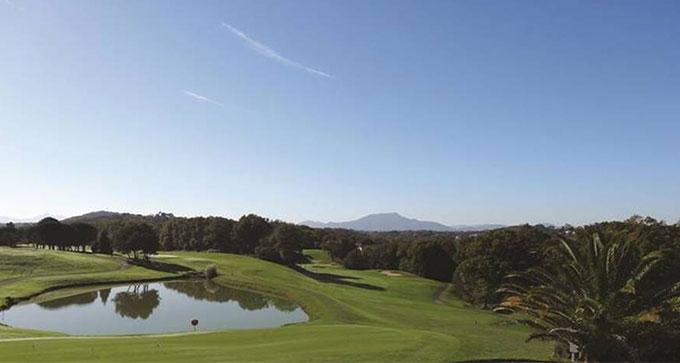 To see the program and register for the 2023 Golf Duos: click here

Comments